CCE Business Days are organised educational visits for select students, university graduates and young people aged 18-30, to major organisations in Cyprus.
Their purpose is to allow the selected individuals to familiarise themselves with the workplace, culture and inner workings of prominent enterprises, as well as provide an excellent opportunity for networking and potential employment.
The selection process will take place before and during Cyprus Career Expo 2019 and the Business Days will take place in the months following the Expo and consist of guided tours at the headquarters of each organisation, accompanied by presentations from senior executives.
Participate in Exclusive Business Days
at these Companies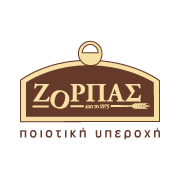 Zorbas Bakeries Business Day
Melco Resorts Business Day
Hermes Airports Business Day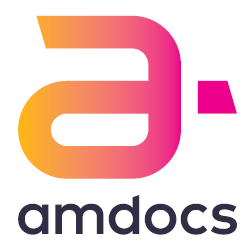 Amdocs
Business Day
KPMG
Business Day
Submit an Application for a Business Day
Declare your interest to participate in a Business Day by filling out and submitting the form below.
DOs and DON'Ts for the Business Days
DO read the preselection requirements of each company before applying
DO send us your personal details and cv here ( put a link to the form)
DO declare your interest soon , as only 20 candidates will be selected for each business day
DO wait for a reply regarding preselection and be on time for your preselection interview at the CCE
DO apply for more than one business day if you wish
DON'T contact the companies directly
DON'T apply if you do not fulfil the initial requirements
DON'T miss this unique opportunity to get a good and personal insight on future employers
What's In It for Me?
Take advantage of a  unique opportunity to meet companies from within and meet senior executives, in a few cases and even with the Managing Director.

Gain an exclusive first hand view into how the various departments of the company operate

Usually the program also includes the development of a specialized subject related to the company

Network with both executives and other participants.

If the "Business Day" takes place during a time when a company is hiring, you will have the opportunity to make an excellent first impression and even find employment

Learn from the HR Managers about the selection procedures and the qualifications the company is looking for from its future executives.

A certificate of participation will be given, that can be included in your resume
Selection Process
Register using the form below (form will be available a few weeks before CCE 2019)

Submit your resume and select the Business Days you would like to participate in

A pre-selection will be made by the participating organisations and you will be notified in case you have been selected for a personal interview

Your presence at the Cyprus Career Expo is essential.

There will be a short personal interview with the participating companies

At the end of the Expo you will be informed if you have been selected and for which Business Day(s)

Business Days will take place 1-2 months after the Expo

You may be selected for more than one Business Day